Ambassadori Beauty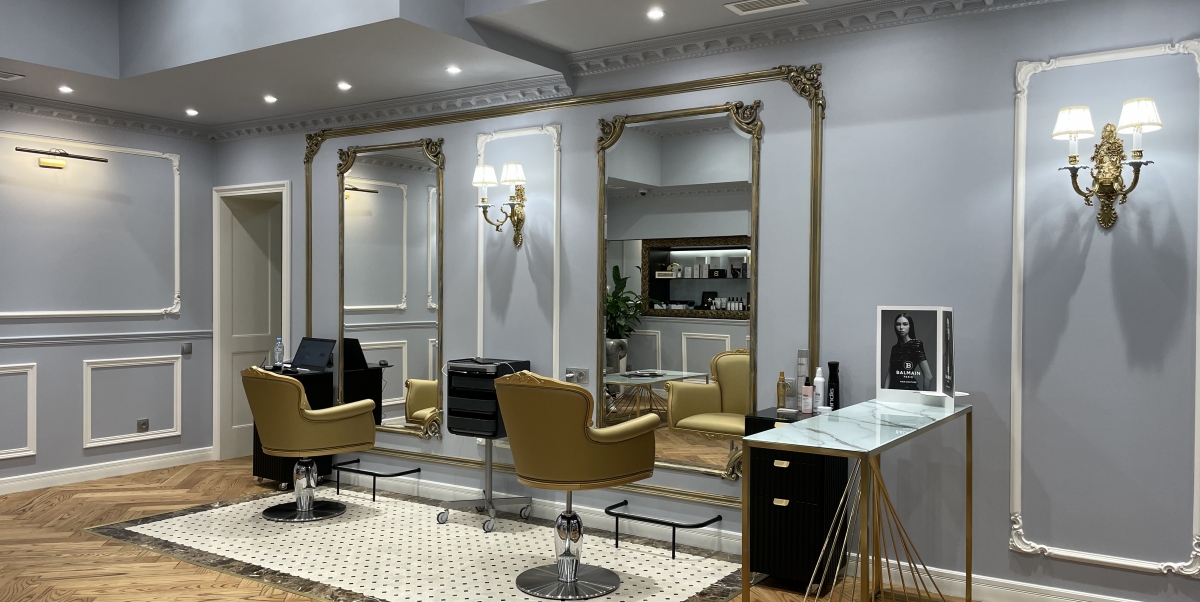 Enjoy a perfect beauty experience at the Ambassadori Beauty – our brand new luxurious beauty salon.
At Ambassadori Tbilisi our mission is to create a unique tailored service to each and every single one of our clients. Armed with our experience and on-going constant training to stay on trend and up to date, we believe we can create bespoke cutting and coloring services to suit you.
Rejoice by booking different hair procedures, manicure, pedicure, or pampering and rejuvenating body treatments at our salon, where luxurious products, acclaimed practitioners and gorgeous interiors come as standard.
We chose Lux brands for the advanced beauty of our guests. We chose Balmain as you deserve the best. With its proven technology it repairs, protects and strengthens your hair.
As for your nails, Luxio is 100% pure gel that is odorless and solvent free. It's formulated to coat and protect the natural nail health, allowing for ease of application and unsurpassed durability. We also use the brand OPI which is known for its exceptional formula, fashionable colors and iconic names. It's heavily-pigmented lacquers are super rich, long-lasting, and chip-resistant – offering an affordable luxury to consumers.
Endospheres Treatment
One of the most popular treatment at our salon is Endospheres therapy, which is globally recognised and respected treatment of excellence for the whole face and body.
Endospheres is a technology that uses an innovative Compressive Microvibration system. A treatment that, through a roller device composed of 55 silicon spheres, generates low-frequency mechanical vibrations. This acts on the main causes of cellulite; lymphatic stasis, the retention of fluids, and the build-up of fat cells.
Most popular areas are thighs, buttocks and upper arms as this is where the problem is most often seen.
A beauty destination with bright, ritzy interior on the ground floor of Ambassadori Tbilisi.
Address to the reception and book a beauty appointment or contact the salon directly: +995 595 820 808